Villa Velius, Ogliastro Cilento, Italy – The Pinelli Group is excited to unveil the latest meticulous restoration and country house nearing completion. On track to be ready by spring 2023, here's an exclusive preview of the next sensational property offering the dream lifestyle for a fraction of the price.
Natural Design
With a blissful blend of modernity and Italian rusticity, drawing inspiration from its serene surroundings, Villa Velius sits in a prominent hillside position with views out to sea and the Amalfi Coast in the distance.
Sympathetic restorations are distinctive with the Pinelli brand, bringing together skilled teams of professionals to deliver the concept and top-end design. This meticulous detailing ensures an aesthetically appealing, comfortable and functional property with luxurious finishings harmonious with its setting.
The Pinelli Group is excited to unveil the first photographs as stage one is near completion, and scaffolding will soon be removed. Villa Velius will be built in the same ecologically conscious and sustainable manner as the other residences in the series.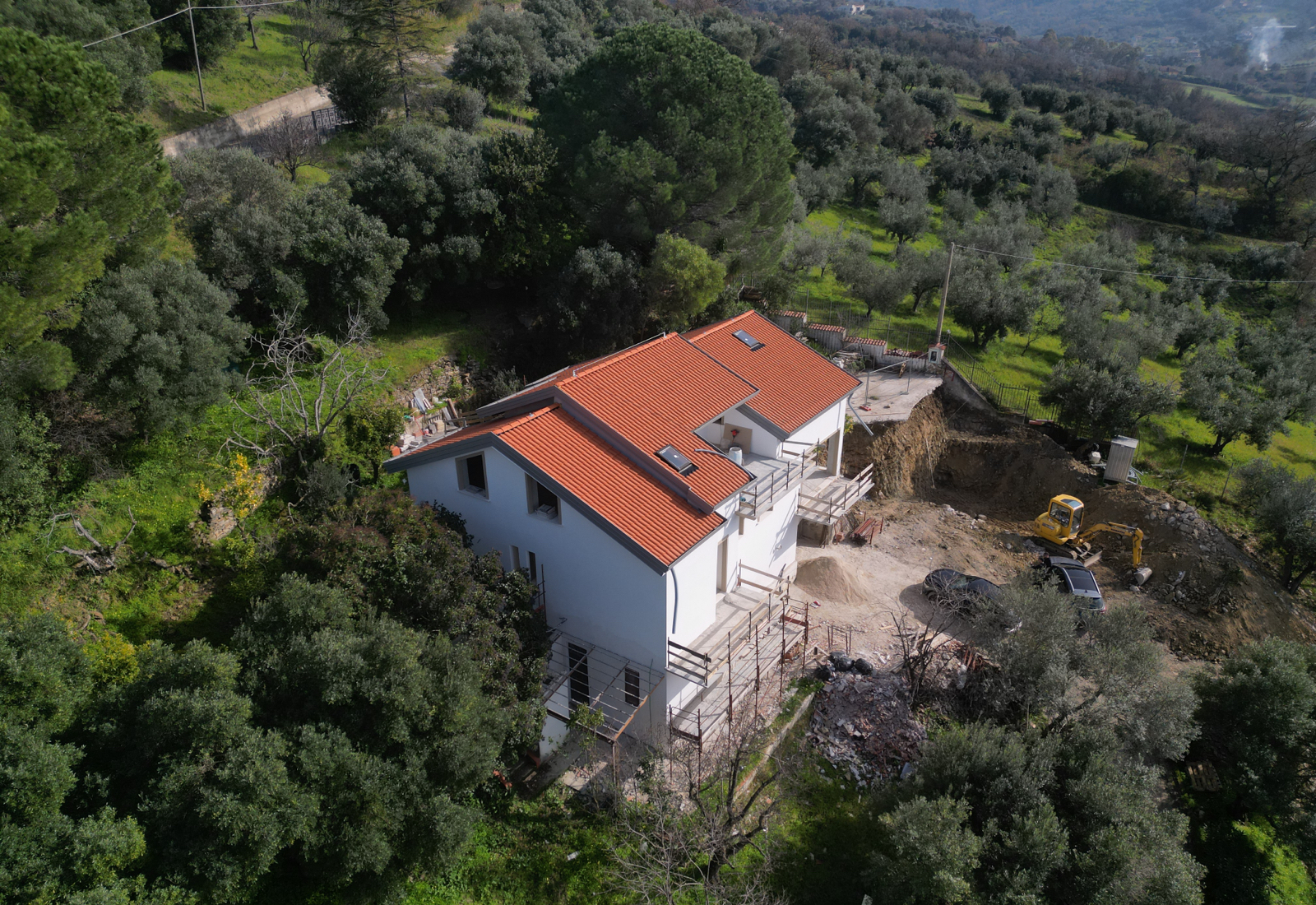 The Pinelli Group strives to retain its goals of procuring local quality products and being environmentally conscious. Energy-saving alternatives, such as a 2022 standard 21kW solar power system, will provide almost all of the electricity supply, benefitting the environment and lowering the overall shared annual costs.
A natural feel flows through the property with exposed Chestnut wooden beams and a neutral-toned palette adding to the calm, warm interior designed home.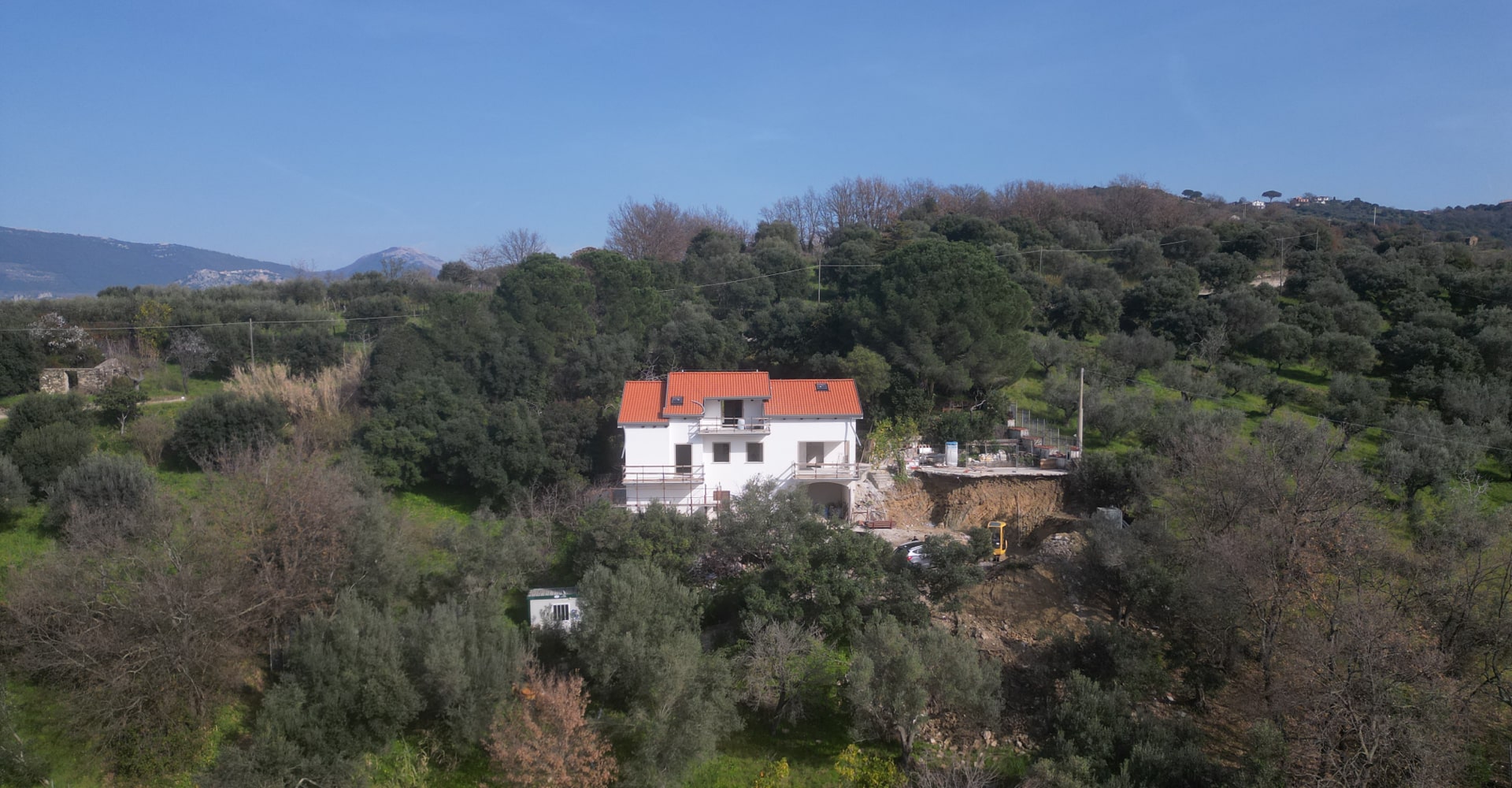 Step Inside Villa Velius
Bright spaces and comfortable luxury await inside this three-story villa, with four spacious bedrooms and bathrooms on the ground and upper floors. The terrace, balconies, and large windows overlook mature gardens, with some beautiful sea views taking in the Amalfi Coast. Once completed, one can expect subtle, neutral shades for the interior design spaces, with high-quality furnishings.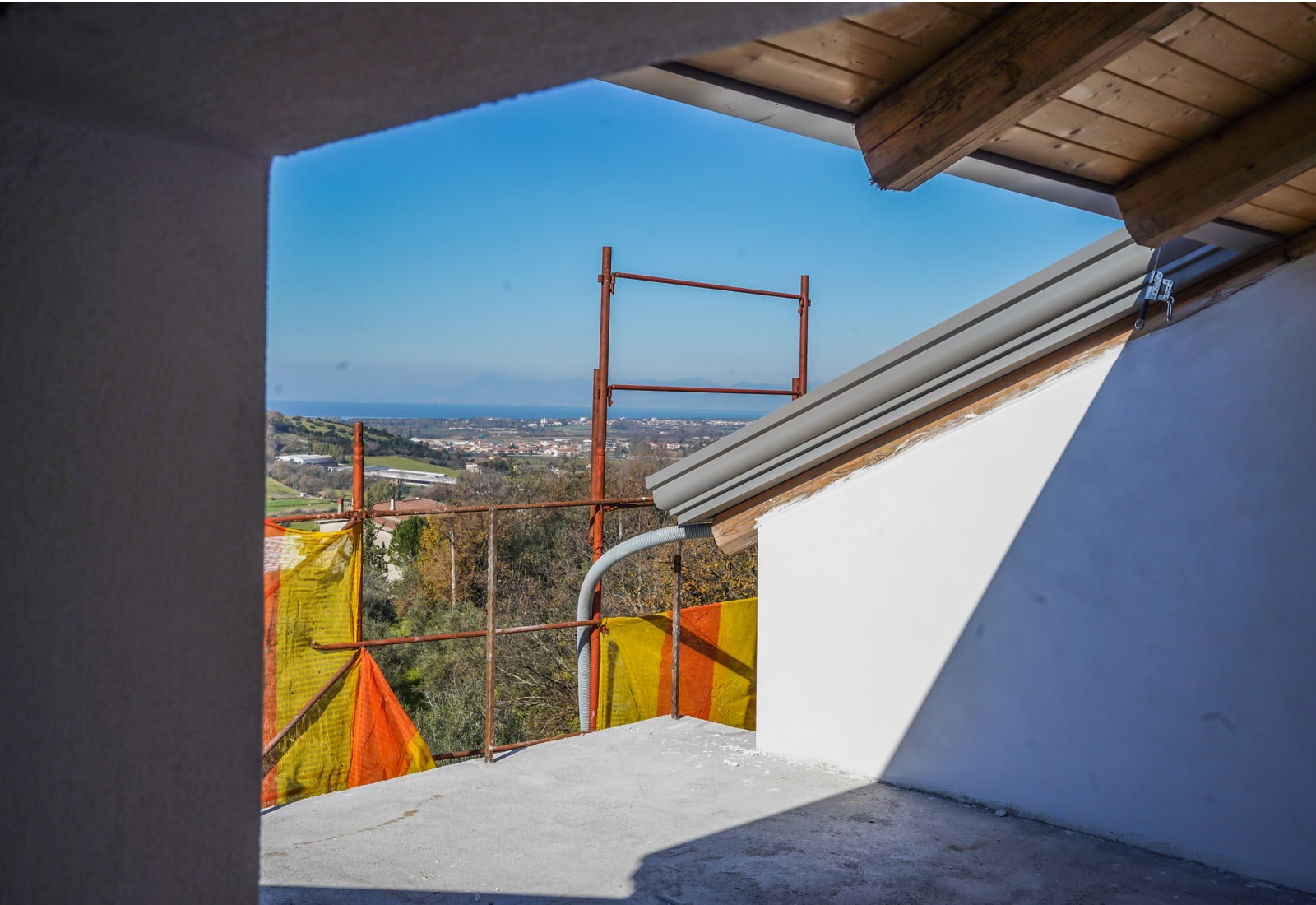 Idyllic Location
Villa Velius provides a unique vantage point overlooking Campania's hills and mountains. This property's address is in Ogliastro Cilento, a charming town steeped in historical marvels dating back to the Middle Ages. Located less than 90 minutes drive from Naples International Airport and 45 minutes from the Salerno Costa d'Amalfi Airport, Villa Velius provides a tranquil setting to kick back and unwind and is close to the busy town of Agropoli, with its cobbled streets and popular eateries. The property is near local historical sites such as the Greek Temples at Paestum and the magnificent Cilento Coast, adorned with gorgeous beaches and pretty seaside villages.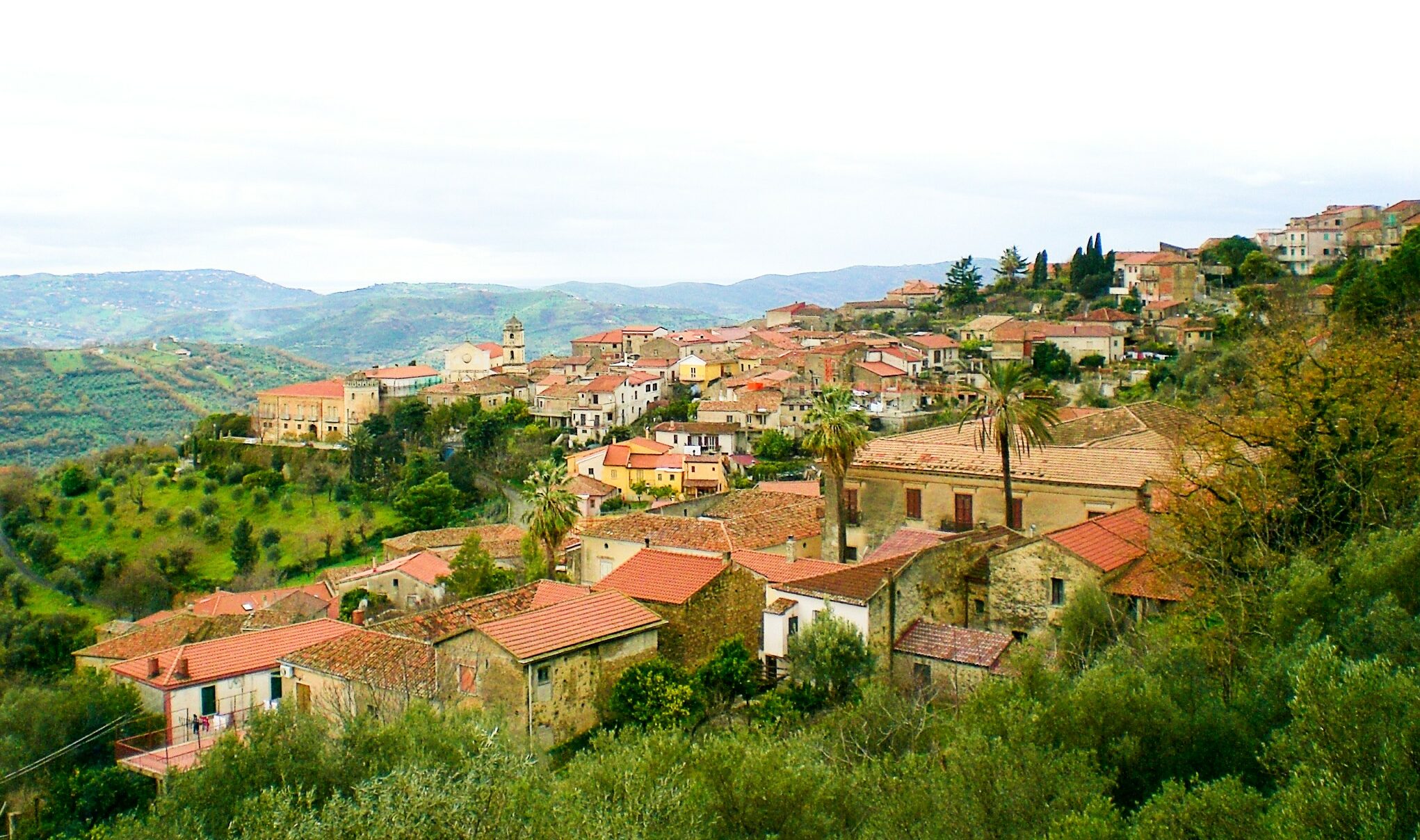 Villa Velius is available for sale for €199,750 per 1/12th share. Complete the form for more information on this property.
If you're interested in visiting first-hand to get a feel of the area and a walk-through of Villa Velius, then register your interest in our Discovery Visits, and one of our friendly team will contact you.
---
Interested to find out more?