We've all read about the €1 properties dotted around deserted Italian towns waiting for a foreign investor to commit and spend a small fortune to restore it to the home of their dreams. Unfortunately, these projects turn out to be much more expensive in reality, making those seeking their 'Under the Tuscan Sun' dream property understandably a little more apprehensive in their search. 
Properties in Italy Under €50,000
Today there are Facebook pages popping up left, right, and center advertising properties under €50,000 and teeming with barely standing property wrecks which are, of course, all perfect for that dreamy restoration. While it's not an exorbitant amount of money to invest in somewhere you can see yourself whiling away the hours, sipping a chilled glass of wine against (let's face it), some of the most spectacular sunsets you'll get to see – let's look at the cold, hard reality of these and ask the following questions:
Do you understand the local property laws and taxes well enough to purchase a property abroad?
If using an agent, will they stick around to assist you after you sign the paperwork?
How long will you realistically use the property each year?
Who is going to look after your vacation home when you fly home?
How will you find someone in a country you're unfamiliar with to take care of any issues that may arise when you're not there?
Are you prepared to shave a day or so off your vacation time to take care of any upkeep on the property while you're there and to close it back up again before you leave?
If this all sounds like a lot to think about, then don't despair. If four weeks' annual exclusive and private use of a luxury bolt hole where you own a percentage of the property equity appeals, then read on!
Freehold for a Fraction of the Cost
Here at The Pinelli Group, we successfully procure and refurbish properties in exquisite locations throughout Italy to an exceptional standard. Our immaculately restored and exceptional properties are sold through fractional ownership. We take care of all the property maintenance and everything that goes with that, like arranging payments of any taxes and insurance while fully managing the properties in your absence. We take care of all the stress so you can turn up and enjoy your vacation straight away. 
In effect, you pay proportionately for what you use by splitting the final yearly costs with your co-owners. All the fun and all the enjoyment for all of the time, for less hassle and fewer costs than you would carry if you were to purchase a property outright.
We at The Pinelli Group are always on the lookout for historically appealing properties that are far enough away from the over-saturated tourist trails but where you can immerse yourself in the local community, food, and festivities. This leads us on to our newest venture:
Luxury Serviced Apartments in Campagna
Campagna, in the region of Campania close to Salerno in Southwestern Italy, is perhaps most known for the river Tenza that runs through the town. A picturesque spot which comes alive every July and August and sees the local inhabitants and tourists line the streets to enjoy the traditional and enjoyable summer event 'A Chiena.' The river's natural course gets redirected to run through the streets where crowds await the rush of water! Celebrating the old tradition of washing the town's streets with the river water, spectators get a welcome chance to cool down from the summer heat and join in the fun!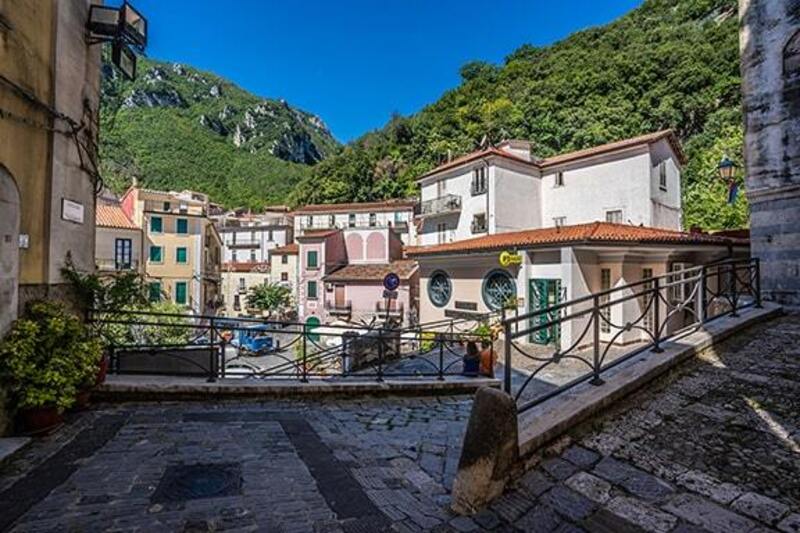 Located approximately 40 minutes drive from Naples International airport and under 20 minutes from the new Costa d'Amalfi Airport scheduled to open in 2024, the town of Campagna is easily accessible. Campagna is an ideal location from which to explore the delights of Southern Italy. It is close to the Cilento Coast, with its beautiful beaches and charming seaside towns.

The Palazzo Property
In the heart of Campagna sits Palazzo Maratea – dating back over 500 years with historical links to nobility and the Vatican. The Pinelli Group is looking to sympathetically restore the building, adding the luxurious finish we are becoming well known for and to offer upscale living within the heart of this mountain village.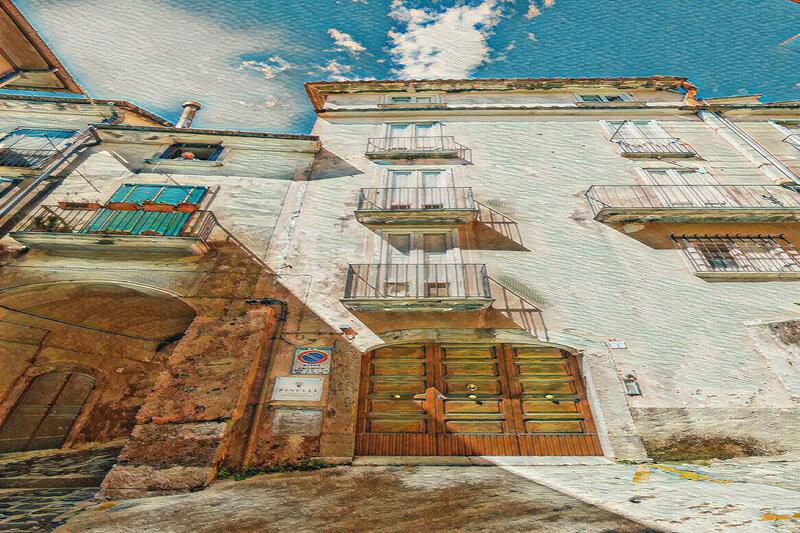 Two two-bed apartments with ensuite bathrooms will be finished and furnished to the highest standard. Each apartment will provide spacious living, modern, fully equipped kitchens, and full-height doors will open to Juliet balconies, with the larger top floor apartment featuring a small outside terrace.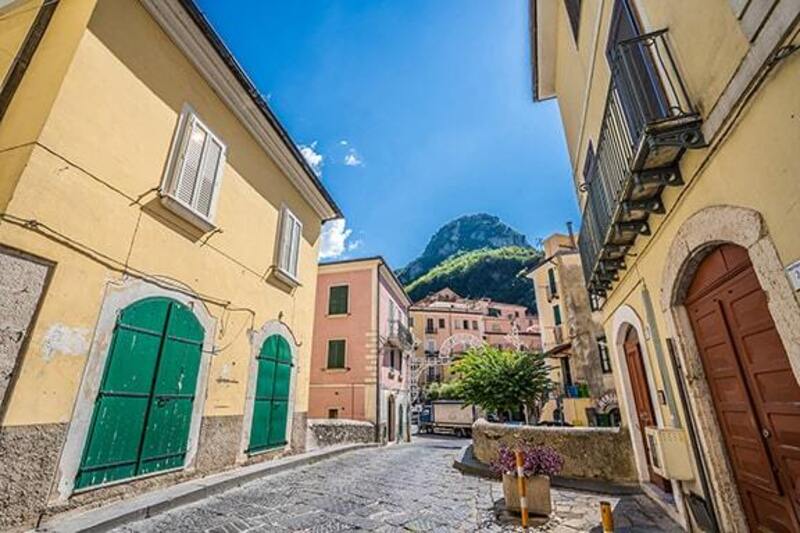 The Opportunity
The Pinelli Group has successfully sold high-end properties, including restored farmhouses and exquisitely refurbished country houses, through its fractional ownership program. We are seeking to add a number of serviced apartments and suites to the collection.
Palazzo Maratea will provide a perfect base in Italy for those looking for a picturesque town in the authentic part of Italy, but with a touch of luxury. The opportunity to co-own an apartment in a historical building can be yours from just €55,000. You will also get to split the annual costs with your co-owners – effectively paying simply for the two weeks of exclusive usage a year in a property where you own a fully-deeded fraction of the freehold.
We invite you to register your interest in becoming one of our privileged owners in this Palazzo and will be delighted to provide you with further detailed information regarding fractional ownership of this real estate. We will be able to announce a launch date once we reach a minimum of 12 registered new owners.
---
Interested to find out more?