Maieutikè
Almost instantly, upon arriving in Campania, Nigel and Dawn struck up a great friendship with local band of four, Maieutikè. Pronounced "my-yoo-ti-kay" and named after the Socratic method of extracting new ideas from one another, the band was formed over a decade ago by two childhood friends. The band became popular during this time but were still primarily a 'covers' band. Nigel had previous experience in the UK music scene and quickly recognized their talents, encouraging lead singer Luigi Errico to pen their own song.
Doing just that, the band went on to write and release their new single entitled "Proud of My Land," lyrically describing the band's deep belief in the land of Cilento and encouraging the local young generation to believe in the future of tourism for this exceptional region of Southern Italy. Launching the new single on radio and national television also caught the attention of the local mayor of Agropoli. Expressing his love for the song, he suggested it be adopted and made the anthem for local tourism and marketing of the area—an exquisite part of Italy visited by those seeking the authentic side of what Italy has to offer.
"Maieutikè are rightly proud of their land, and we are even more proud to have helped them in the production of their song and its incredibly poignant video," says The Pinelli Group's Nigel Carley.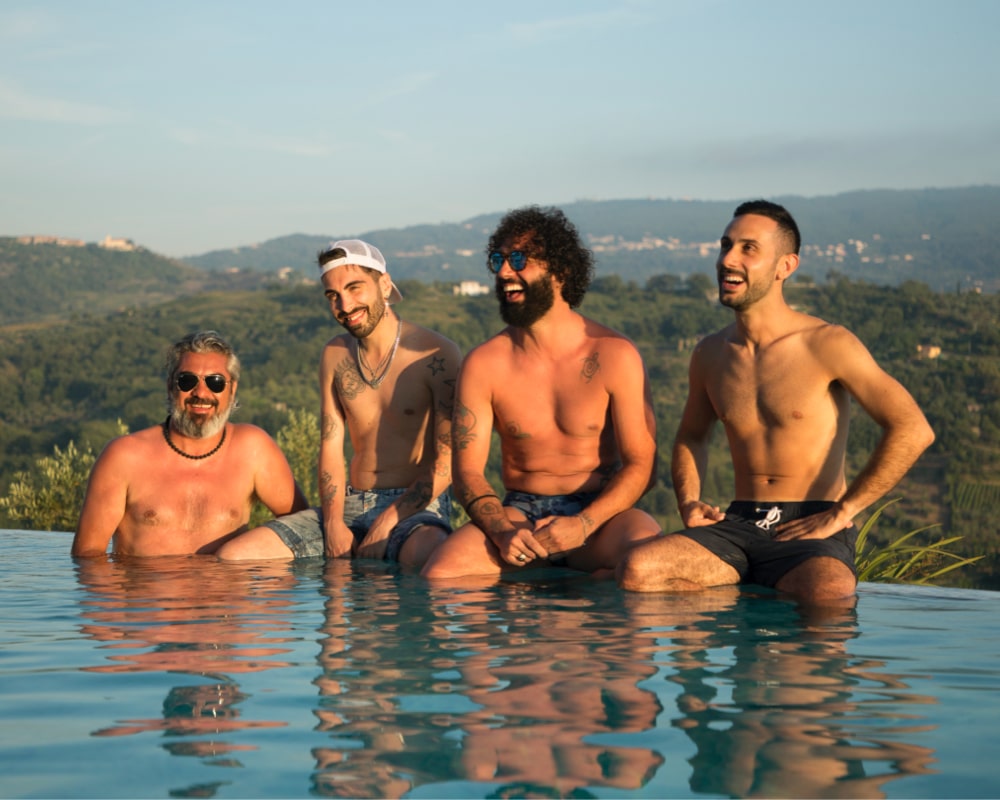 2022 New Release
Fast forward to 2022, and Maieutikè is performing their brand-new single "Goosebumps" for the first time in Agropoli on 1st July to an audience eagerly awaiting this new release and excited to rejoice in the sounds of local music once again. Something sorely missed by all during the pandemic.
"Just before the release of our single, we wanted to thank a reality that has always supported us for the last five years. We're talking about Casa Tramonto from Pinelli Private Residences, a big family for the whole band. The love story between Nigel and Dawn, the beating heart of Pinelli Group, and Cilento began a long time ago, and even today, their support is precious for us who are here, strong from our roots", says lead singer Luigi Errico.
You can listen to the new single Goosebumps on Maieutikè's YouTube channel.
Agropoli
Agropoli is a blend of quaint narrow streets weaving through the historic Old Town. Mesmerizing sea views sweep out across the Tyrrhenian Sea. Lively bars and restaurants line the winding road leading down to the piazza and marina. This Italian historical gem will come alive tonight to the uplifting sounds of Maieutikè performing their exclusive live debut of Goosebumps at Caffè Nazionale.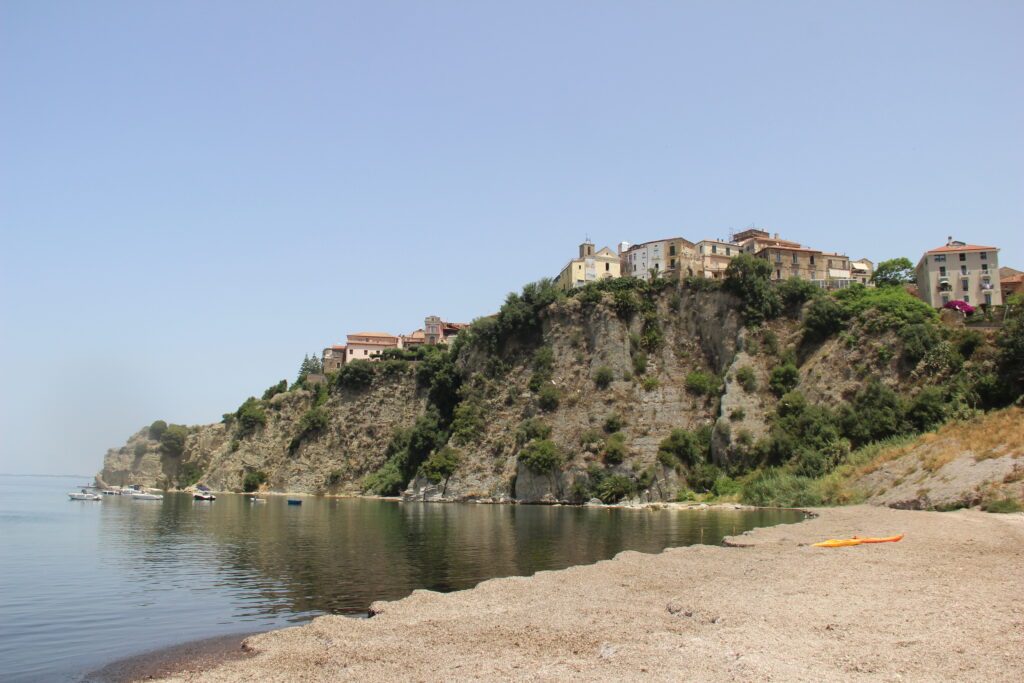 Casa Tramonto is the latest property for sale from The Pinelli Group and is a 5-bedroom, 5-bathroom exquisitely refurbished Campanian country house.